Roadside Showroom Kibbak (-121,-45)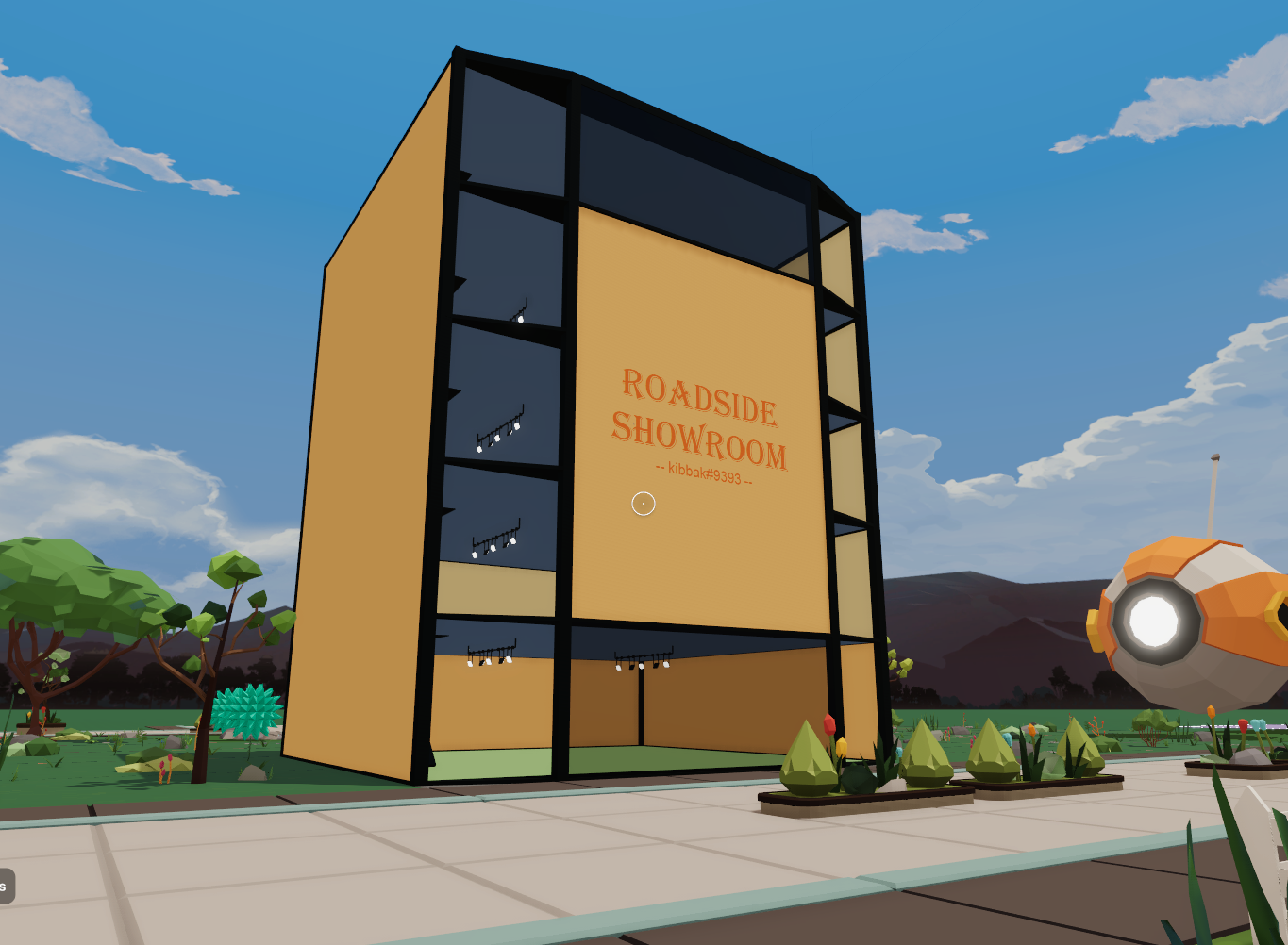 Platform:
Decentraland
Rental Price:
$3
Period of Rental:
By day
Blockchain:
Ethereum
Rental Status:
Available
Lister Verified:
Yes
---
View on Decentraland
The first week is FREE!, no attachments, just let me know what you need and I will modify the building to your needs. I can promote your store, display NFTs, build academy, etc. I can also publish your own design/building if you already have one or give you operator rights. After the first week, the price is 0.07ETH/month (at the time of the post, it is about $95/month, so 3$/day) Contact Discord user kibbak#9393, or email kibbak82@gmail.com

Email at 6329e071b666152cf77e10a6@rentparcel.io to discuss the rental.