XL (Extra Large) Parcel rentable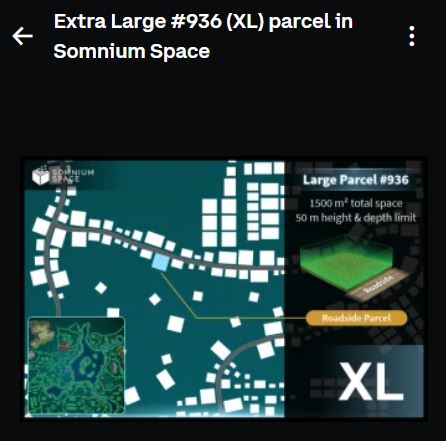 Platform:
Somnium Space
Rental Price:
$30
Period of Rental:
By day
Blockchain:
Ethereum
Rental Status:
Available
Lister Verified:
Yes
---
View on Somnium Space
Extra Large (XL) parcel in Somnium Space has a size of 1500m² and 50m height & depth build limit which is located at X = 8.5, Y = -1.57, Z = 1265.9 I rent the plot monthly, quarterly, semi-annually or annually. Depending on the agreement. Price is negotiable

Email at 63622df48f1e8a046dbf3e13@rentparcel.io to discuss the rental.